A.A.S.E.C.T. certified sex therapist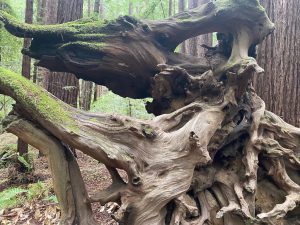 As a child, I had dreams of becoming an educator— literally dreams. I'd be explaining the etymology of the English language and teaching Shakespeare, before I'd even read his work. Strange child.
When I graduated from college, I taught Beowulf and Macbeth to adult education students working on their high school diplomas. They were grandmas who wanted to proudly tell their grandchildren that they too had completed their high school education, teens who needed to work during the day to support their families, girls who were pregnant and waiting to give birth- fascinating individuals! What I found was that the content of the classes got in the way of me knowing these hardworking people. So I gave up Macbeth and started focusing on our conversations, which were more intriguing. Eagerly, I learned more about my students, heard their stories, taught less, and listened more.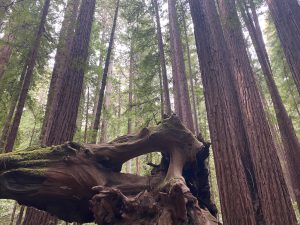 Through sharing our stories and experiences, we can grow and learn together. My work creates an environment for dialogue in which we can begin to glimpse, understand, and acknowledge our life stories. As we join together in understanding what divides us, we can also enter a space of healing.
Life stories are created by multiple influences. Some can be named, such as race, class, gender, socio-economic status, or more simply the books we read, the music we listen to, or the food we eat. Others may be more difficult or even impossible to identify, but they impact us nonetheless. My desire is to help people share their stories and gain self-knowledge of how they are in the world.
You've found me because your sexuality has impacted your life in some way. (To be clear, sex is the act and sexuality is part of who you are.) Even though my title says sex therapist, I counsel people on the exploration of sexuality. I became a sex therapist not because I grew up in a sex-positive household where we all felt comfortable with our sexuality. Far from it. I became a sex therapist because of my love of people, their stories, and to help them find the words to share their experiences of pleasure, desire, and sensuality.
My greatest desire (okay, one of them) is to help you create a language for your intimate experiences so that you can identify and articulate what turns you and confidently, clearly, and lovingly share that, if you choose. What I know is that language is not only the building block of stories but of of communication.
Together, we can find the words you need to convey to your loved ones what is most difficult to reveal and what makes you most vulnerable. If you'd like some help, give me a call and let's set up a conversation. Consultations are free. I'd love to hear from you and see how I may help. 
Tara Galeano is known for her services offered in Healdsburg, Sebastopol, and Sonoma County, California.
License & Certifications:
Certified Source School of Tantra Educator, 2019
Certification in Holistic Pelvic Care and Holistic Pelvic Energy with Tami Kent, 2019
Certified Shambhava Yoga Teacher, 2019
Level II Tension and Trauma Releasing Exercises Practitioner, 2013
AASECT Certified Sex Therapist, 2012
Certificate Marriage and Family Therapist, 2008
American Board of Sexology, Board Certified Clinical Sexologist, #2784, 2006
Colorado Licensed Professional Counselor, #3677, 2004
Education:
M.A. Psychology: Contemplative Psychology, Naropa University, 2000
B.A. Humanities: Literature, Antioch College, 1993
Awards:
National Hispanic Scholarship recipient
Toastmasters International Speech Contest Area Winner
Professional Memberships:
American Association of Sexuality Educators, Counselors, & Therapists (AASECT)